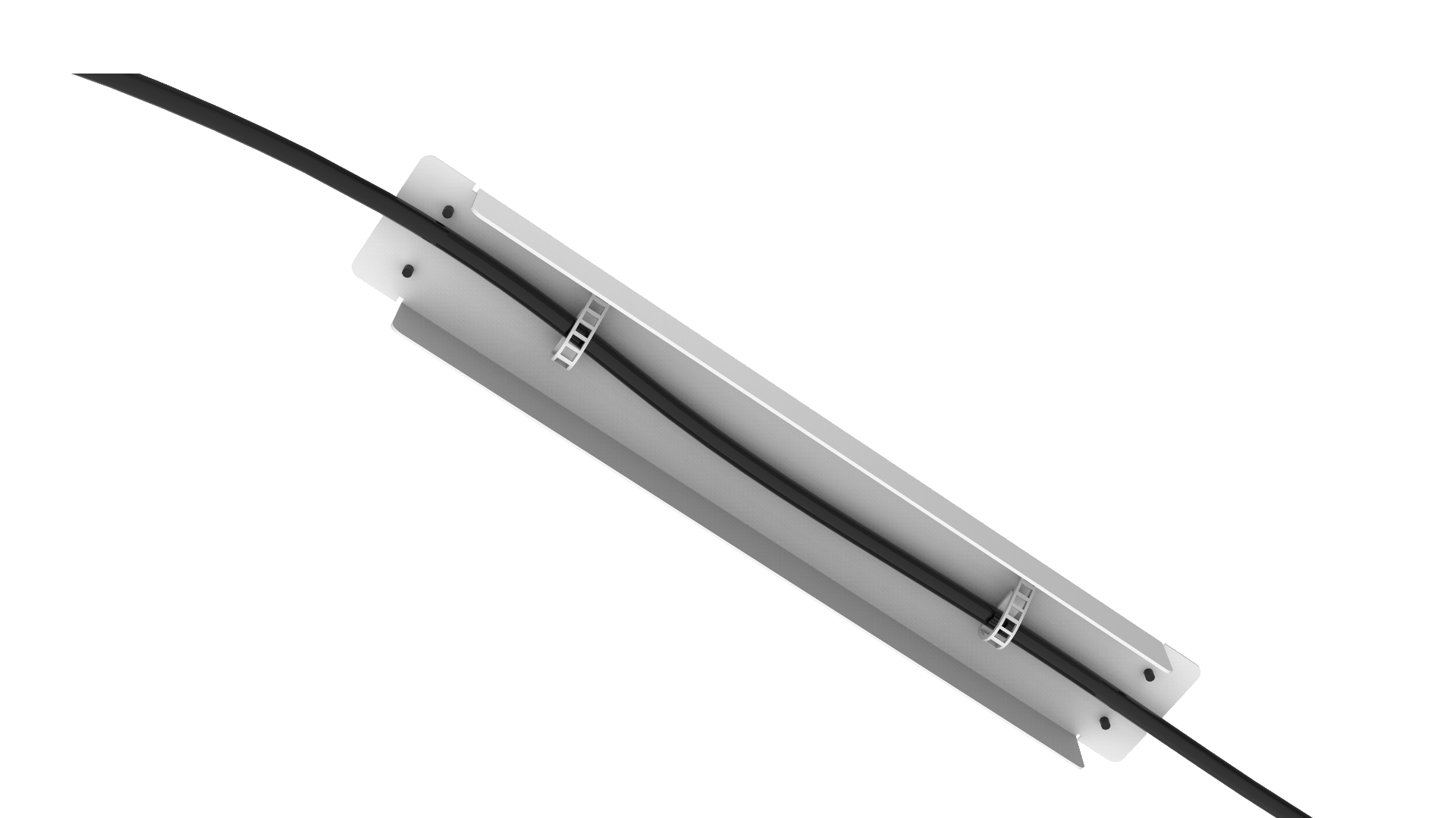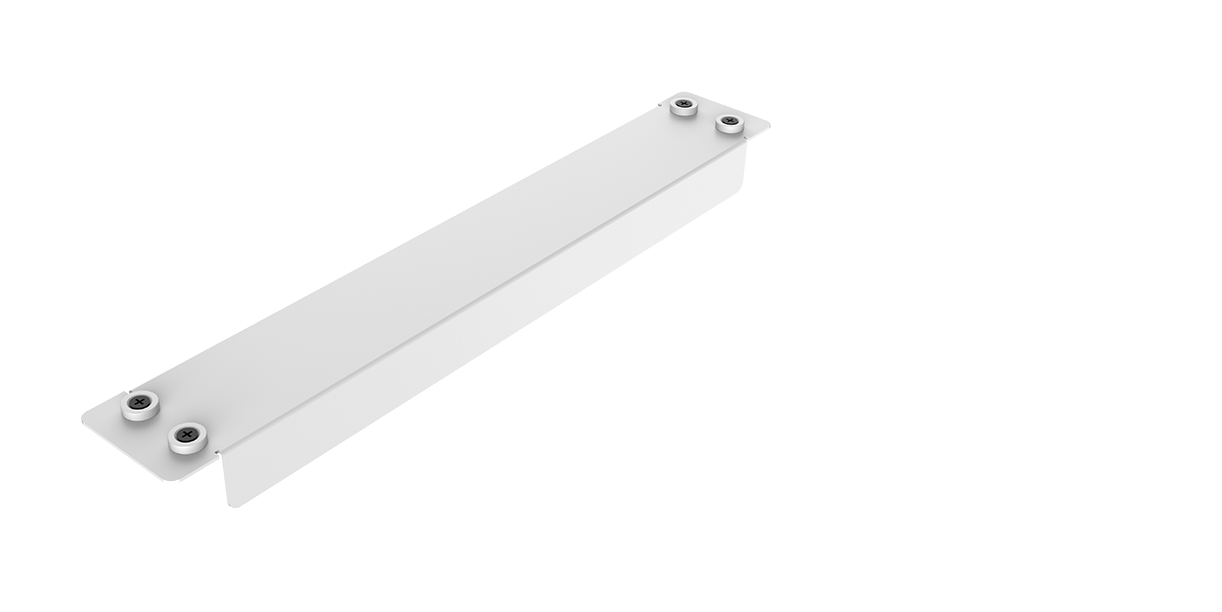 With this bench connection beam it is possible to conceal the cables in a neat way. The connection beam can be linked to two benched by means of a magnet.
SPECIFICATIONS
Sizes: 40 (L) x 6 (W) x 3 (H) cm;
Fixing points: to be fixed by the use of a magnet at 2 places;
Metal thickness: 2 mm;
Warranty: 2 years.

COLOURS
- Aluminum RAL9006
- Black RAL9005
- White RAL9010

PACKAGING
Units per box: 1 unit;
Sizes: 42,5 (L) x 8,5 (W) x 5,5 (H) cm;
Gross weight: 0,8 kg.
Together with our logistics partners, we strive to deliver all products throughout Europe within 5 working days after shipment from our warehouse. In terms of transport, we offer two options from which you can choose during the ordering process;

Option 1 - DAP incoterms:
In this option we take care of the transport by using one of our logistics partners. The transport costs will be communicated prior to booking the transport so that you will not be faced with any surprises.

Option 2 - EXW incoterms:
With this option you take care of the transport yourself. In consultation, we will ensure that your shipment is ready when your logistics partner has planned the pick up from our warehouse.

If you have any questions about the logistics process, please contact us via [email protected] or +31 475 729 890.