ORGATEC 2022 - 25.-29.10.2022
HALL 7.1 STAND A026
Discover visionary concepts at ORGATEC. The impact of the pandemic and the digital transformation have further accelerated the unshackling of work from fixed places and times. Tomorrow's office can be anywhere ... even in our heads. The future belongs to flexible knowledge workers who work creatively and independently – and it belongs to a work culture that is based more so than ever before on cooperation, motivation and trust in the spirit of partnership.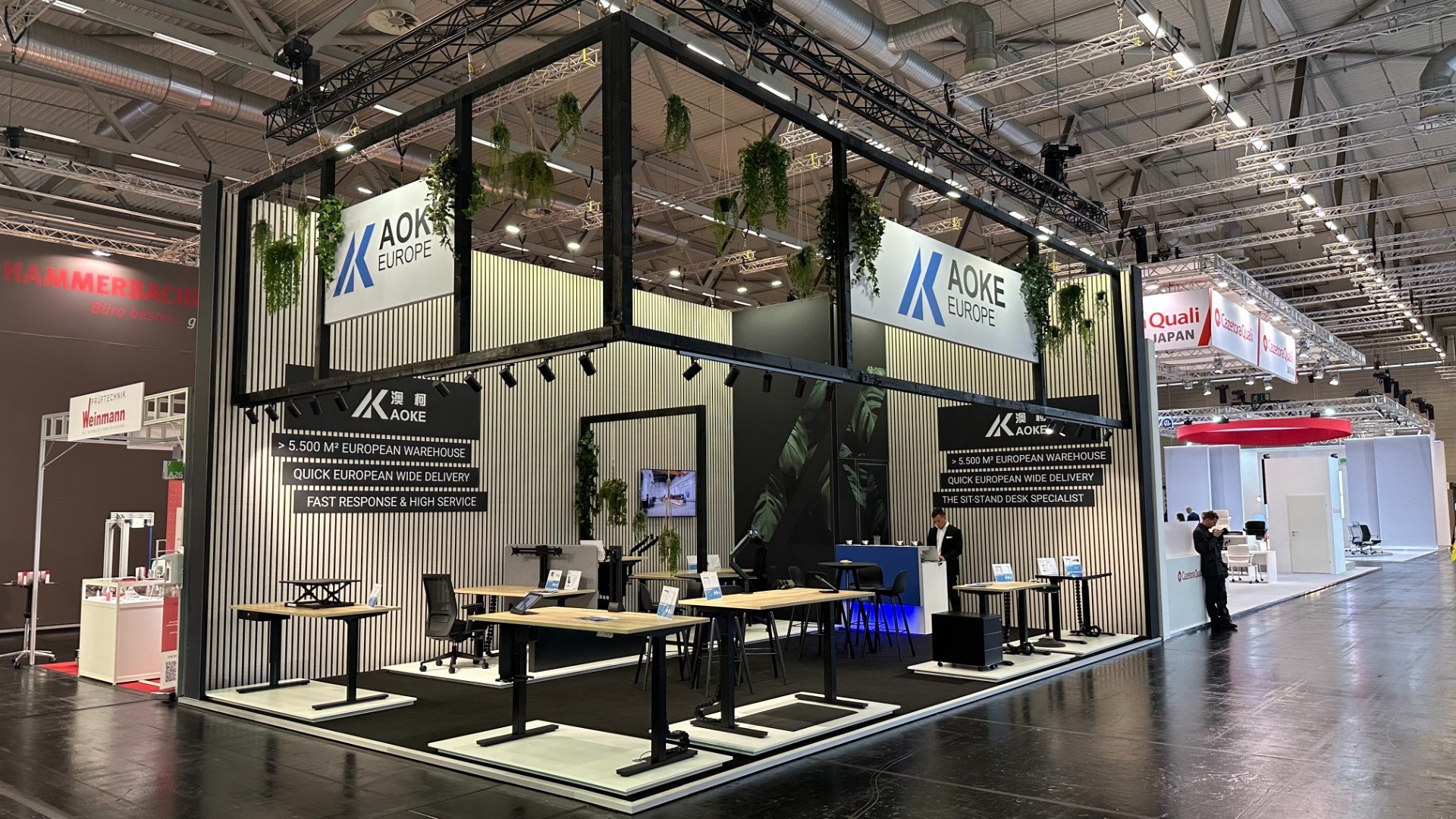 ---
Stockholm Furniture 2020 - 04.-08.02.2020
STAND A26:12
Stockholm Furniture Fair is Sweden's largest furniture exhibition. Specialists and on the last day of the fair private individuals are welcome to inform themselves about the latest products and trends in the furniture industry. The exhibition is rounded off by various seminars, lectures and awards shows. We are looking forward to welcoming you at our stand A26:12.

---
INTERZUM 2019 - 21.-24.05.2019
HALL 3.2 STAND A.030
interzum is the world's leading trade fair for furniture production and interior design. This is where the most important business is conducted and momentum for the global furniture supply industry is created. Decision makers, opinion leaders, disseminators and trendsetter from all over the world keep up with the innovations in the industry, seek and establish new contacts.

---
ORGATEC 2018 - 23.-27.10.2018
HALL 7.1 STAND C.010
ORGATEC is a trade show that is dedicated to innovations and concepts in the working environment and work culture. The expo show will run between the 27th to 31st of October at Messe Cologne. This trade fair will gather professionals from the industry – more than 51,000 visitors and 670 exhibitors from all over the world. The expo consists of the following sectors: from Manufacture, Materials and Innovations of the working space. Additional events are scheduled to be held along with the main program. This way ORGATEC will gather professionals from various fields that will explore the newest trends and novelties in the industry.

AOKE Europe
After having successfully improved working conditions in Asia for over four years, AOKE landed in Europe in 2016 to further promote healthy office environments across the globe. Armed with a rich catalogue of linear actuators, lifting columns, height-adjustable desks and ergonomic accessories, we aim to support employees' productivity, while diminishing health risks. From our distribution centre in the south of the Netherlands, we serve dozens of suppliers all over Europe, swiftly and accurately.
Do you have any questions?

Be sure to ask us!